Interior electrical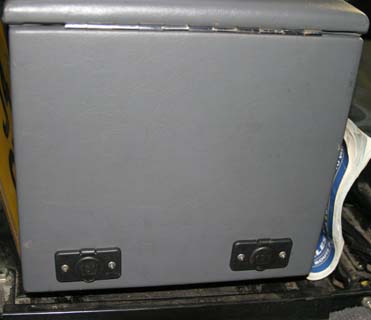 Top quality Swedish made 12v sockets fitted into the cubby box of a 110. Black plastic housing contains non-corrosive nickel plated brass internals. These sockets feature a vibration proof, virtually fail-safe locking action able to cope with the harshest of off-road environments. Ideal for fridges, GPS or any other plug-in equipment that you need to rely on to stay powered up.
---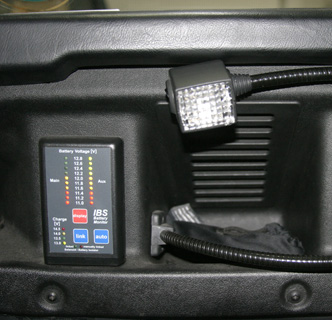 IBS: Dual battery management system which allows an instant view of the state of charge in both batteries.
---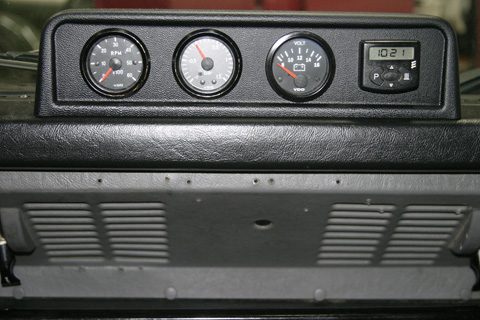 Dashpod: Fitted in a LHD TD5 01 defender, with rev counter, turbo boost, battery voltage and controls for diesel powered night heater.
---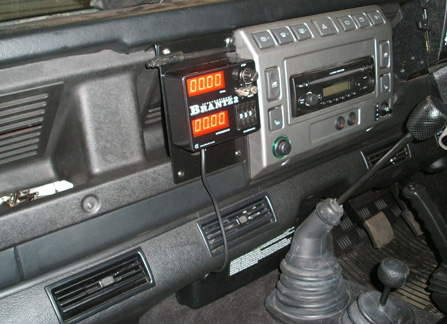 Brantz Trip Meter: This was fitted to a 90 that is used in navigation rallies